Cool off at the Ice Lounge next Week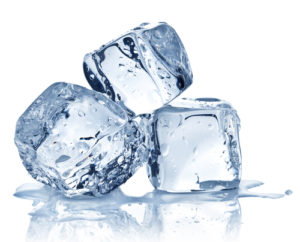 Looking to cool off from the sultry temperatures? You may want to set some time aside to check out the upcoming Ice Lounge by Havaianas, a Brazilian brand known for its colorful and fun designs representing the culture of Brazil. As you might guess, the Ice Lounge is literally made of ice and will make its debut at the W South Beach lawn on Friday, May 19th.
Considering how hot it's been in Miami lately, there's no telling how long the Ice Lounge is going to stick around before it literally melts away, so it may be best to try and visit the pop-up as early as possible. In fact, Havaianas will give you a free pair of flip flops to wear if you happen to be one of the first 100 guests to arrive. As South Florida's unofficial shoe, it's probably a good idea to make sure you have a pair of quality flip flops to walk around in, especially once summer arrives. Plus, it will serve as a memory once the Ice Lounge dissolves into a pool of water.
While you're there, be sure to snap some pictures so others can enjoy what will probably end up being a pop-up that doesn't last beyond the weekend.
This update is presented by the Miami Beach real estate team at Blackstone International Realty, specializing in the Portofino Tower. If you are interested in Miami Beach condos such as the Portofino Tower South Beach condos for sale, call the Portofino experts at 305-588-2451 for information on sales and rentals.